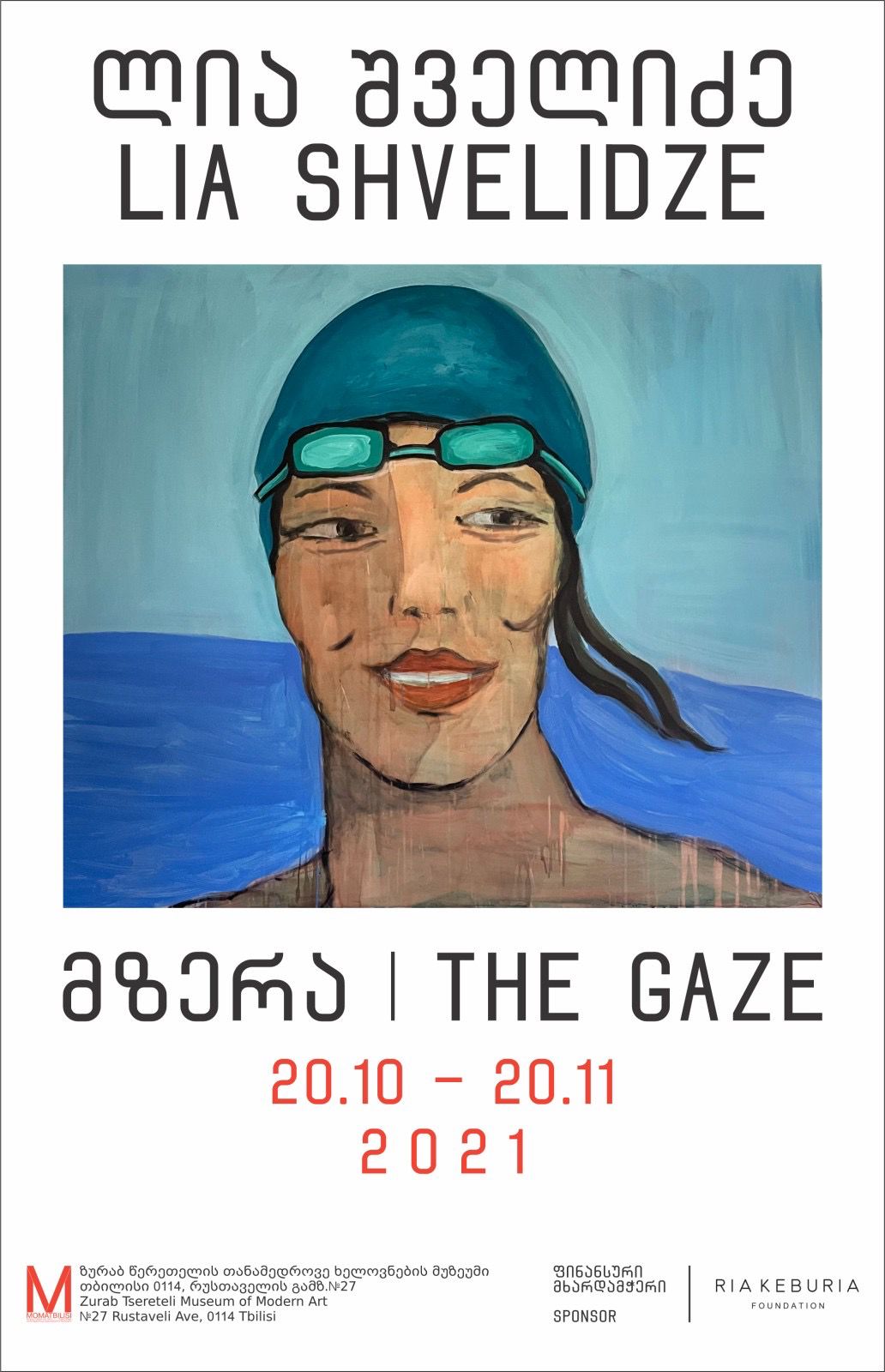 Lia Shvelidze's personal show The Gaze
Lia Shvelidze (born in 1959) is one of the famous Georgian artists whose works have been frequently presented at different museums and galleries since 1980s. Her works are preserved at the state as well as the private foundations and collections. In 1987-1991 Shvelidze actively cooperated with the creative group titled 10th Floor which operated at the studio of the Marjanishvili theatre, participated in different festivals and group shows organized in Georgia and abroad. The breaking point in artist's career relates to her exhibitions at the Museum of Fine Arts of Georgia in 1994 and the Museum of Modern Art Baku in 2016, series of shows Sit Down organized at the Old Gallery (2000-2003).
Lia Shvelidze's early works are inspired by pop art and abstract expressionism. In 1980-1990s the artist worked on large scale canvases which she returned to in 2015 once again. After graduating from the Tbilisi State Academy of Arts she started active experimentation with a shape and materials producing the works that are marked by specifically expressive character. Despite the fact, that the largest share of Shvelidze's numerous works is created as abstract and decorative drawings, she maintains figurative style as a dominant one and focuses on a female image as the main character.
The works presented at the personal show The Gaze were created at different periods of time. Hence diverse techniques of drawing, material, and context. However, the gaze of the artist returns over and over to the "unknown sisters", step by step learns more about them and suggests the viewers to travel on the territory of her perceptions too. But still, who are these "unknown sisters"? At different times Lia Shvelidze presented the unknown women from different angles. She does not tell us the stories of their lives and does not try to evolve around their roles or locations. Her interest lies within understanding of life she sees through the eyes of a woman and transforming of her emotions into the creative shapes. In her works the feelings of fear, joy, loneliness, longing have different form and colors. The artist asks herself and the audience the questions often integrating into the structure of a composition the texts, which serve as determinant elements of creative and conceptual accents. The images of female protagonists are presented as especially monumental and important with the backgrounds of abstract and often dull colors.
In Lia Shvelidze's works the female images manifest themselves on a verge of specific and general realms. They look familiar but at the same time remain distant and foreign allowing the gazes of the artist and the audience to meet each other at this "borderline".