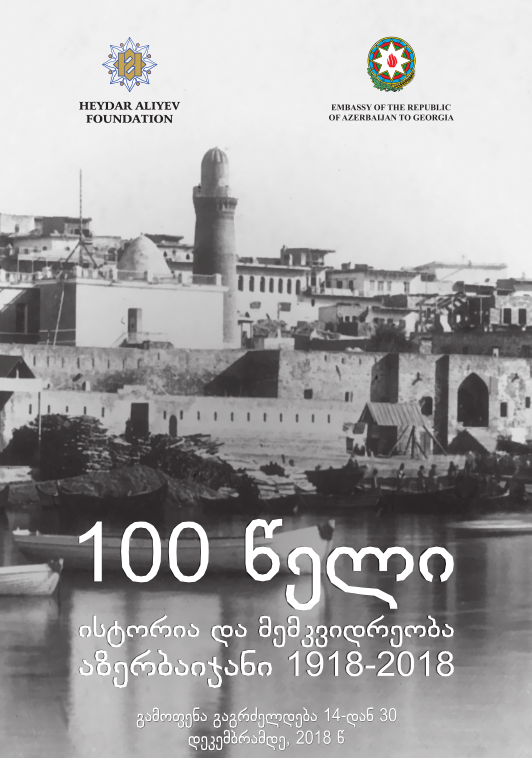 100 years History & Heritage
The Azerbaijan Democratic Republic (ADR) was declared on May 28, 1918. Formed during a difficult period of transformation and change around the world, the newly-formed state established institutions typical of the modern period, while preserving the ancient traditions of the Azerbaijani people.

The first resolution of the Republic, whose formation occurred under demanding circumstances, was to grant equality to all citizens regardless of nationality, religion, social status, or gender. Consequently, each chapter of the 23-month history of the Azerbaijan Democratic Republic is cherished by all Azerbaijanis.

Of crucial importance to the country's citizens was not only the Azerbaijan Democratic Republic's acceptance of such national attributes as a flag and anthem, but also the actions it took within government, the military, economics, culture, education, and healthcare. Indeed, the 1918 Republic forged a democratic society whose impact upon the country's economic, educational, and cultural progress continues today. One of the ADR's great successes was international recognition of Azerbaijan as an independent state at the Paris Peace Conference on January 11, 1920.

The Modern Republic of Azerbaijan restored its independence in 1991. As the political successor to the Democratic Republic, it accordingly adopted its predecessor's flag, emblem, and anthem. The twenty-eighth of May, the day of the 1918 Declaration of Independence, is now celebrated as Republic Day.